Edmonton Plumbing and Heating Services
Installation, Services & Repair
GO2 PLUMBING AND HEATING – VOTED THE BEST EDMONTON PLUMBING SERVICES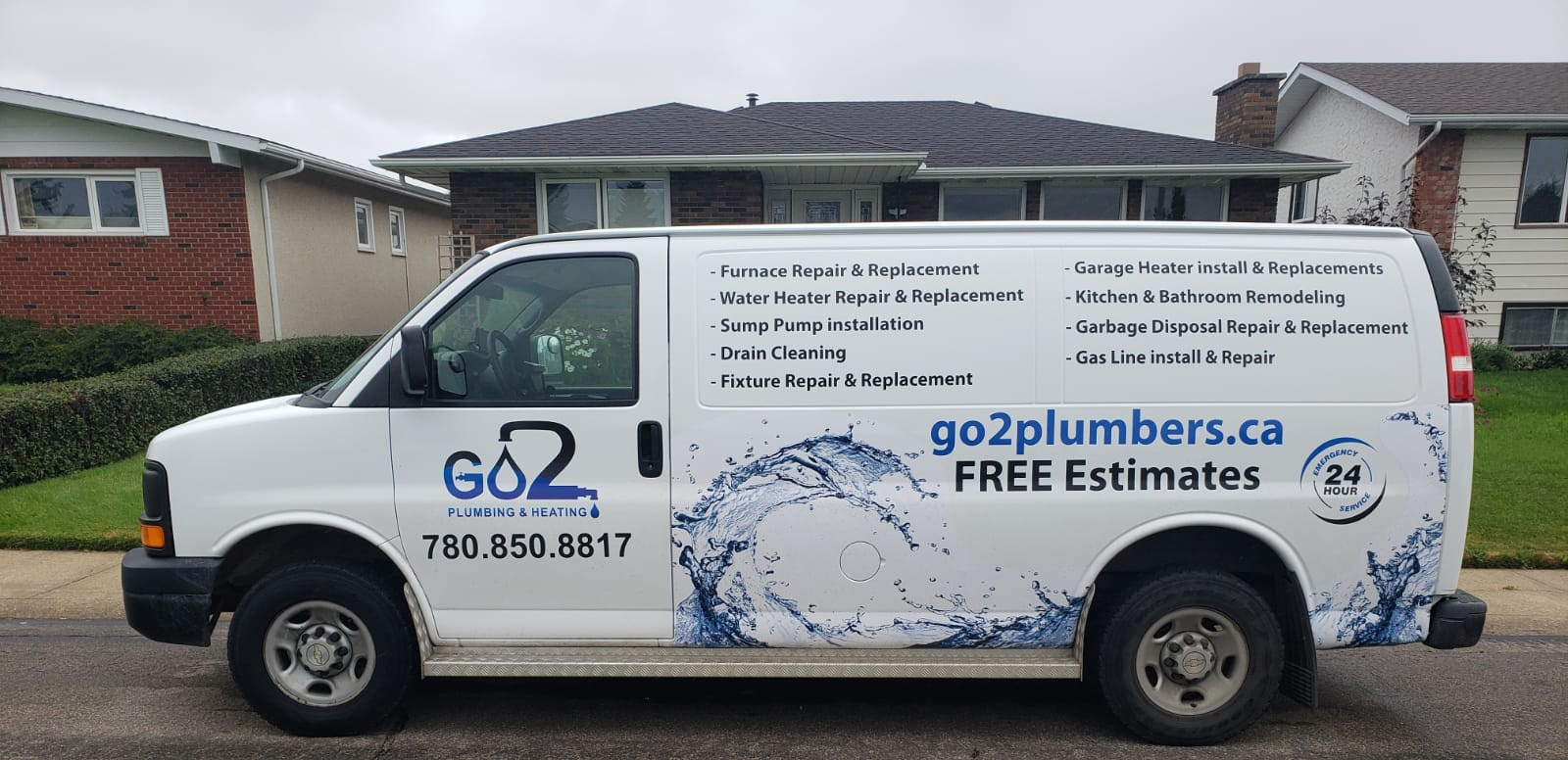 Call Today for a Free Estimate!
24 hours a day, 7 days a week, 365 days a year
We're Here To Keep You Comfortable!
Go2 Plumbing and Heating offer a diversified residential heating and plumbing service. We serve householders heating and plumbing at an affordable-ratings. Plumbing services such as mending leaking taps, repairing burst pipes, complete the installation of gas and oil-fired central heating are all effectively carried out by Go2 Plumbing. The plumbing contractors under Go2 Plumbing provide considerate, friendly, economical, and effective residential plumbing services. The primary motive of the plumbers here is to transcend the customers' expectations and requirements. On-time plumbing services' arrivals, properly licensed and certified plumbing experts, etc. mark the guarantee of offering the very best plumbing services.
MORE ABOUT US
".."
Edmonton Plumber
Customers who call on us need not worry about durability and loyalty. So, complete peace of mind and confidence is offered on behalf of the company. Have a look at the variety of Go2 Plumbing services. Servicing boilers, repairing central heaters, plumbing repairs, eliminating sludge and remnants from pipes, power flushing to remove dirt from radiators, gas/ LPG dwelling, installing oil heating system and underfloor heating, etc.
The main mission of the company is to provide a hassle-free plumbing process and so, customers can expect the proper arrangement of an appointment according to their time assurance. The plumbing contractors under this company carry the licensing and certification on-site for transparency. You can always choose Go2 Plumbing because we guarantee advanced pricing, surpassing workmanship, licensed and insured plumbing contractors, and 24*7 support from professionals. The skilled plumbers hired on behalf of Go2 plumbing are knowledgeable and furnished with the latest tools needed to attain optimal results. Reliability, quality, and value for money are all the top features of the plumbing company. Positive ratings, reviews, and satisfied customers prove the superiority of the plumbing company. All in all, Go2 Plumbing and Heating provide free no-obligation surveys so that an excellent relationship is guaranteed.
"..."
".."
Edmonton Plumber
If you live in Edmonton and you are looking for plumbing services then you can contact Go2plumbing. They have a huge number of services available in your area. With years of experience, the company is certified by various renowned agencies. The services are premium yet affordable.
When it comes to services like plumbing you need a professional. DIY hacks are not sufficient to solve your problem. All these hacks can give you relief for a shorter period but they will not help you out in the long run. It is just a mere wastage of your time and money. So an expert is needed to carry out the task to ensure quality work.
Edmonton Plumbers
Go2 Plumbing in Edmonton offers you both residential and commercial plumbing services. That includes backflow prevention, boiler repair services, drain cleaning and repairing, commercial, heating repair and services, emergency plumbing, furnace repair, hydronic heating system, plumbing renovations and repair, radiant floor heating, water heater repair, and others.
All the services are performed by experts who have completed several plumbing projects. The clients are highly satisfied with the services and so it is becoming one of the leading brands. They have solutions for all your problems.
Top-rated Edmonton Plumbing
The workers will first look into your problem and will do a detailed inspection then they will provide you with a quote that is cheaper than any other company. After you confirm the workers will carry on with their work and will give you the ultimate result. Despite the cheap rate, the company does not compromise the quality of service.
When it comes to commercial service you need a company that is trusted. You do not want to hamper your working hours to avoid losses. At the same time, you want the work to be done in such a way so that safety remains constant. With Go2plumbing you can overcome these obstacles.
Plumbing Edmonton
The company follows all the rules and regulations to ensure the safety of its workers and clients. They try to work in such a way so that the clients will not need to take the tension of finding plumbers to repair over and over again.
For all the benefits and to have the best quality plumbing service at a cheaper rate in Edmonton do not forget to call Go2plumbing. They are just a call away! To get your quote call now!
Best Plumbers in Edmonton That You Can Count On – Call Us Today!
It can be hard to find a dependable, cheap plumber in Edmonton to call any time you have an emergency or are thinking of doing a large-scale renovation. Your home's plumbing is important and finding a reliable contractor with reasonable Edmonton plumber rates doesn't have to be as hard as you think!
Call Go2 Plumbing today for the best plumbing services in Edmonton! We are reliable, dependable residential plumbers who offer exceptional plumbing repairs in Edmonton. We've been in business since 2005 and have built our reputation on customer service, problem-solving, and transparency.
But, how do you know what that we are one of the best plumbing companies in Edmonton? From the beginning, we have always believed that the best advertising a company can get is what our customers have to say about us.
From the start, Go2 Plumbing has been one of the highest rated companies in Edmonton and the surrounding area. Check out our plumbers Edmonton reviews left by Geewan C:
The service was excellent. The storm drain was shattered. Kevin and Rod were honest and reliable even the secretary Chelsey. Their diagnosis was excellent. I felt at ease and their price was great. I would not hesitate to give them a call. You would not regret it.
We get great reviews because our technicians take the time to answer all your questions because they know that you deserve to know exactly what kind of work is going on in your home before we even begin
Your One Stop Plumbing Shop
Go2 Plumbing provides the best plumbing services & plumbing repairs in Edmonton for both residential and commercial clients. In almost 15 years of business, there are hardly any problems that we haven't already seen. Because of this, we like to share our knowledge with you and make sure that your Go2 Plumbing experience is stress and hassle-free.
Whether you are looking for routine plumbing maintenance, want to start a plumbing renovation, are in need of plumbing repairs or have an emergency, our Edmonton plumbers are always fair and upfront.
Except for the installation of hot water tanks, all of our best plumbing services are charged by the hour. Companies that charge a flat rate for service often try and rush to get the job completed so they can move onto the next home. Our plumbers in Edmonton, Alberta, will not leave until you say that the job has been completed to your satisfaction!
For fair and transparent Edmonton plumber rates, call the experts at Butler Plumbing! We pride ourselves on our transparency and want to make sure that every customer is satisfied from the moment you place a call with us to the moment we leave your home.
More than Cheap Plumbers Edmonton, We'll Help Save You Money
A lot of homeowners do not realize the cost saving benefits of an energy efficient home. A low-flush toilet alone can help you save 18,000 gallons of water each year.
Our Edmonton plumbers want to make sure your home runs as efficiently as possible because when your home is more efficient, you can really cut down on the cost of your utilities! Our technicians treat every home that they work in as if it was their own and will always do their best to make the best suggestions to improve your home.
We like to think that we have become one of Edmonton's best plumbing companies because of how much we care about each of our customers. We are not just focused on the problem or the plumbing repairs at hand, but also with the well-being of your home!
Interested in more cost-saving advice for your home? Find more information on cost-saving solutions for your home on these pages: hydronic heating systems, hot water on demand, and how to turn water heat into valuable savings! If you're still not sure where to start, just give us a call and we'd be happy to recommend the best solutions for your home's unique needs.
The Most Trusted Plumber in Edmonton north
The Most Trusted Plumber in Edmonton South
We've been in business since 2005 and have over 30 years of industry experience. When you hire Go2 Plumbing to help you with an emergency plumbing situation or to complete routine maintenance, you are hiring a certified, solutions-driven expert who will provide you with the best plumbing services Edmonton has to offer.
Whether switching out a faucet or installing a new toilet, our technicians always make sure to explain all the work they plan to do before the job gets started so that you always have peace-of-mind. Check out some of the many services we offer at Butler Plumbing:
Plumbing Inspection Edmonton
Call us for quick and dependable help when you have a plumbing or heating emergency. Our contractors are friendly and treat each home as their own. There are no jobs that are too small or too large for butler plumbing. Call us today and get the best cheap plumber in Edmonton.
Your Preferred Edmonton Plumber Rates
Our Edmonton plumbers are always here to help you troubleshoot and we take pride in taking the time to answer every question because we want you to be informed of all your plumbing requirements before we even start the job.
When you are dealing with plumbing issues you don't want to also worry about finding a company that you can rely on. Go2 Plumbing has built our reputation on providing fair, up-front and professional plumbing and heating services throughout Edmonton and the surrounding area.
Call Go2 Plumbing today and get Edmonton's best service at unbeatable prices.

"..."
Schedule Service
Or Call

780-850-8817
Why Us
Reliable Professionals
Whether you need a simple faucet installation, a tankless water heater, or complete sewer line replacement, we offer a wide range of residential and commercial plumbing services to meet your needs. We continually strive to exceed expectations by ensuring that each client receives the very best service.
Trust Our Team of Experts
We strive to exceed your expectations by ensuring that all your plumbing & heating work is completed to our highest standards. We will provide you with a free consultation to explain all of your available options so that you can choose the scope or work that's right for your home or business.
Customer Satisfaction Guaranteed
We serve both residential and commercial clients and offer a variety of money-saving solutions. We combine our use of the highest quality parts and equipment, and our dedication to delivering exceptional work to provide you with the best plumbing & heating experience you've ever received.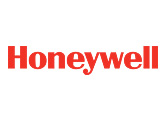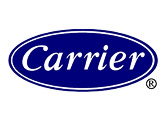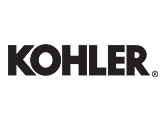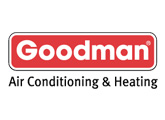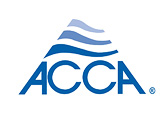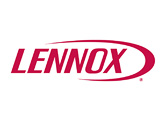 24Hour Emergency Services, Our Plumbing & Heating Service Area