Bathroom Remodeling in Edmonton
Are you wanting to do a facelift to your bathroom but concerned about hiring multiple contractors to get the job done? Look no further because at Go 2 Plumbing and Heating, not only do we get the plumbing done but we also do full bathroom remodeling from bathroom vanity upgrades, full floor to ceiling tiling, tub/ shower replacements, toilet replacements, jacuzzi install and replacements, custom showers and freestanding bathtubs. No need for juggling multiple contractors anymore! Simply contact the best plumbers in Edmonton and surrounding areas (Sherwood park, St. Albert, Leduc, Fort Saskatchewan, Spruce Grove, Stony Plain and Beaumont) to get your bathroom remodelled.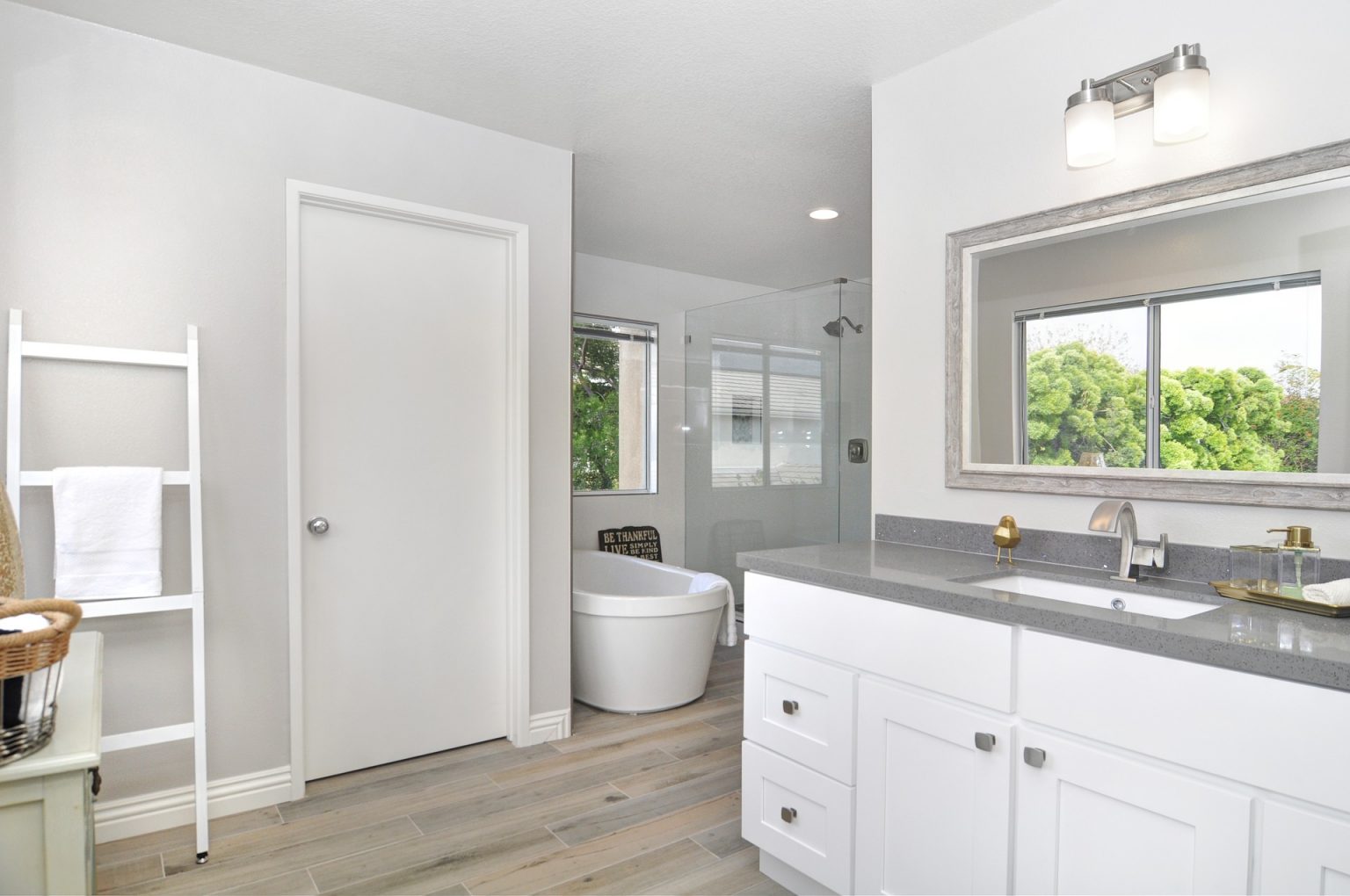 Need an emergency plumber in Edmonton ? Call Go2 Plumbing & Heating at (780) 850 8817 and enlist the help of a qualified plumbing expert.
Quality Bathroom Remodeling Services By Go2Plumbing
After the kitchen, it is the bathroom space that takes top priority when it comes to remodeling. A renovated bathroom adds value to your house, beautifies it, and makes it more adaptable, that too, in a stylish way.   Bathroom remodeling is in fashion and people are continuously looking for advanced and sophisticated bathroom facilities. Whether you remodel the whole thing or replace a few components, remodeling a bathroom is an investment.
Bathroom renovation is not an easy task. It needs supervision and many hands. Ideally, people contact contractors to get it done smoothly. Plumbers and remodeling experts understand that finalizing a remodeled bathroom is an important process for homeowners. Whether it is to enjoy personal space or enhance the property value, bathroom remodeling professionals guide customers in different remodeling design stages to guarantee high-quality work.
If you are planning for a new look in the bathroom area in Edmonton, then you will need the help of a bathroom remodeling service. Unlike other companies, Go2 Plumbing and Heating offers great deals in bathroom remodeling in Edmonton and plumbing services. Their 24/7 plumbing services make them efficient in all their jobs. Even if it's a simple fix, they're there to help. Instead of searching for 2-3 contractors, you can just contact Go2 Plumbing and Heating to get all work done at one time. Whether you want to do full bathroom remodeling or just upgrade vanity, ceiling tiling, full-floor, replace shower or tubs, install Jacuzzi, etc. they handle all tasks seamlessly. They not only work in Edmonton but in neighboring areas like Sherwood Park, St. Albert, Leduc, Fort Saskatchewan, Spruce Grove, Stony Plain, and Beaumont. With reliable plumbing, installation, and other services, Go2 Plumbing and Heating provides the best services in Edmonton. They are known for satisfying customer's needs and wishes. They send expert Edmonton plumbers for emergency services.
Wheelchair accessible bathroom in Edmonton
Did you know that we also specialize in custom wheelchair accessible bathrooms? From Roll in showers to right height toilets to barrier free vanities, Go 2 Plumbing and Heating employs the best plumbers in Edmonton that you can rely on to get the job done professionally and efficiently.
Call us at 780-850-8817 or contact us online. We are available 24/7 for your plumbing emergencies.