Faucet Install
Are you remodelling your Kitchen or simply looking to replace an old kitchen tap/ faucet, look no further than Go 2 Plumbing and Heating.  Your most reliable Edmonton Plumbers who specialize in Faucet installs in Edmonton and surrounding area (Sherwood Park, Stony Plain, Beaumont, Spruce Grove, St. Albert and Leduc).  The Best Edmonton Plumbers around!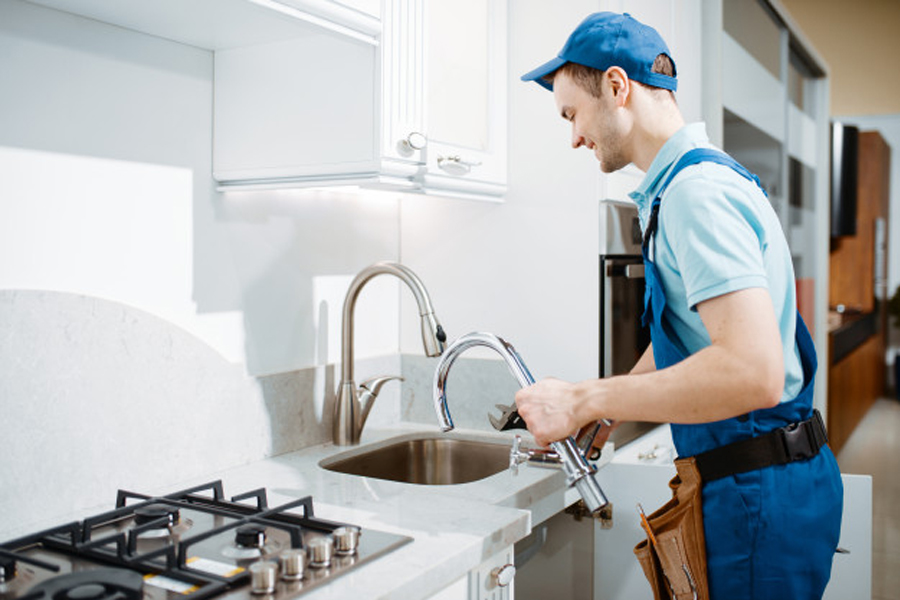 Is the constant drip of your kitchen tap/ faucet annoying you? If so, Go 2 Plumbing and Heating employs the best Edmonton Plumbers who specialize in tap/ faucet repairs that will help you get rid of the annoying and costly water drip.
Perhaps your kitchen faucet/ tap don't drip but you sure are noticing a loss in water pressure… No fear because the best plumber in Edmonton is your Go 2 Plumber! You can count on us to be your number one residential plumber or even commercial plumber.
Are you looking to replace your old dishwasher or add a new dishwasher to your home or commercial property?  Well, Go 2 Plumbing and Heating are the best plumbers in Edmonton when it comes to Dishwasher installs.  Whether your looking for an Edmonton Plumber, St. Albert Plumber, Sherwood Park Plumber, Beaumont Plumber, Spruce Grove Plumber, Leduc Plumber or Stony Plain Plumber, the Go 2 Plumbers are the most reliable Plumbers around!
Are your kitchen sink pipes old, broken, leaking or simply filled with grease, the best Plumbers in Edmonton, also known as your Go 2 Plumbers are proficient at replacing kitchen sink piping.  Our comprehensive inventory ensures the right parts and tools are always available for the job.  No waiting, no delays, no worries!  Only instant service by the top Plumbers in Edmonton.
Is your kitchen sink backing up or slow to drain? Go 2 Plumbing and Heating carries on hand the best Plumbing equipment that cuts through grease and gunk to help clear your drains!  Call the Best Plumbing company in Edmonton today to get your drain cleared.
Whether replacing the waterline hookup on an old fridge or installing a brand-new fridge that requires a waterline hookup, Go 2 Plumbing and Heating will send out the best plumbers in Edmonton to get the job done for you.
Garbage Disposal/ Garburator Install
Are you tired of always having to empty out your dishes in the garbage bin before washing them or getting clogged drains due to chunks of food residue falling down your drain? Go 2 Plumbing and Heating has the solution for you! We will send you the top plumber in Edmonton to get your new Garburator/ Garbage Disposal installed.
Garbage Disposal/ Garburator Repair
Do you already have a Garbage Disposal/ Garburator installed but it's humming, making a loud noise or you simply dropped something in it which you can't get out. Don't risk losing a finger trying to fix it when you can simply call the best Edmonton Plumbers to swing by to perform your Garbage Disposal/ Garburator repair.
Instant Hot Water Unit install
Ever dream of instant hot water for making your hot cup of cocoa or tea in the morning without going through the hassle of boiling water in a pot? The solution is at your fingertips if you simply call your most reliable plumber in Edmonton. Go 2 Plumbing and Heating installs instant hot water units for your kitchen. No matter the style of your kitchen the Go 2 Plumbers will find the right fit for you!
Need an emergency plumber in Edmonton ? Call Go2 Plumbing & Heating at (780) 850 8817 and enlist the help of a qualified plumbing expert.
Quality Kitchen Plumbing Services At Edmonton
The kitchen is considered the busiest area of the house, so it has to be user-friendly with a homely ambiance. Creating a functional kitchen is the key when planning a kitchen remodeling. The appliances, fixtures, and plumbing in the kitchen are becoming complex and fancier every day. This means remodeling kitchen or plumbing services often involves something more than hooking up a sink or a pipe. A modern kitchen includes a variety of appliances and devices that are supposed to be installed or plumbed in. This can be a dishwasher, refrigerator, garbage disposal, new cabinets, etc. even a simple kitchen sink requires extra faucets and features. This means it is necessary to seek the help of a professional plumbing service to get plumbing and remodeling work done in a kitchen.
Good work in the kitchen can be done by almost any plumbing service, but Go2 Plumbing and Heating provides the best Edmonton Kitchen Plumbing Services & Remodeling. There will be simple and complex jobs that require the services of a professional, efficient and experienced plumber, and Go2 Plumbing and Heating is known for it. Their 24/7 service provides efficient and quick service to all locals in Edmonton and neighboring areas like Sherwood Park, Stony Plain, Beaumont, Spruce Grove, St. Albert, and Leduc. They provide services like faucet repair or installation, kitchen sink re-pipe, clogged kitchen sink, fridge water line hookup, garbage disposal or garburator install or repair, instant hot water unit installed. They use the best brands for all devices and parts to ensure that the work is done to customer satisfaction. By hiring Go2 Plumbing and Heating services you are reducing the cost and time associated with kitchen remodeling and plumbing. They serve both residential and commercial clients. Commercial areas like restaurants and hotels have kitchens that require remodeling and repairing, with time. You can get a cost-saving solution by hiring them.
Brizo
Delta
Gerber
GROHE
Hansgrohe
Kohler
Moen
Pfister
Riobel
BLANCO
Kindred
Kohler
Novanni
Garburator and Disposal Brands
Call us at 780-850-8817 or contact us online. We are available 24/7 for your plumbing emergencies.