Gas Line Repair & Replacement
Gas Line Repair & Replacement in Edmonton
Gas leaks are very serious and could be life threatening if not managed properly. At Go 2 Plumbing and Heating we are licensed Gas Fitters who are equipped to manage any gas line issues inside your home or business. Whether you notice a gas odor or something as serious as a hissing sound coming from your gas lines, don't delay because the most reliable plumbers in Edmonton are a phone call away! Go 2 Plumbing provides gas line repair and replacement services for the Edmonton and Surrounding areas (Sherwood Park, Spruce Grove, Leduc, Beaumont, Fort Saskatchewan, Stony Plain and St. Albert).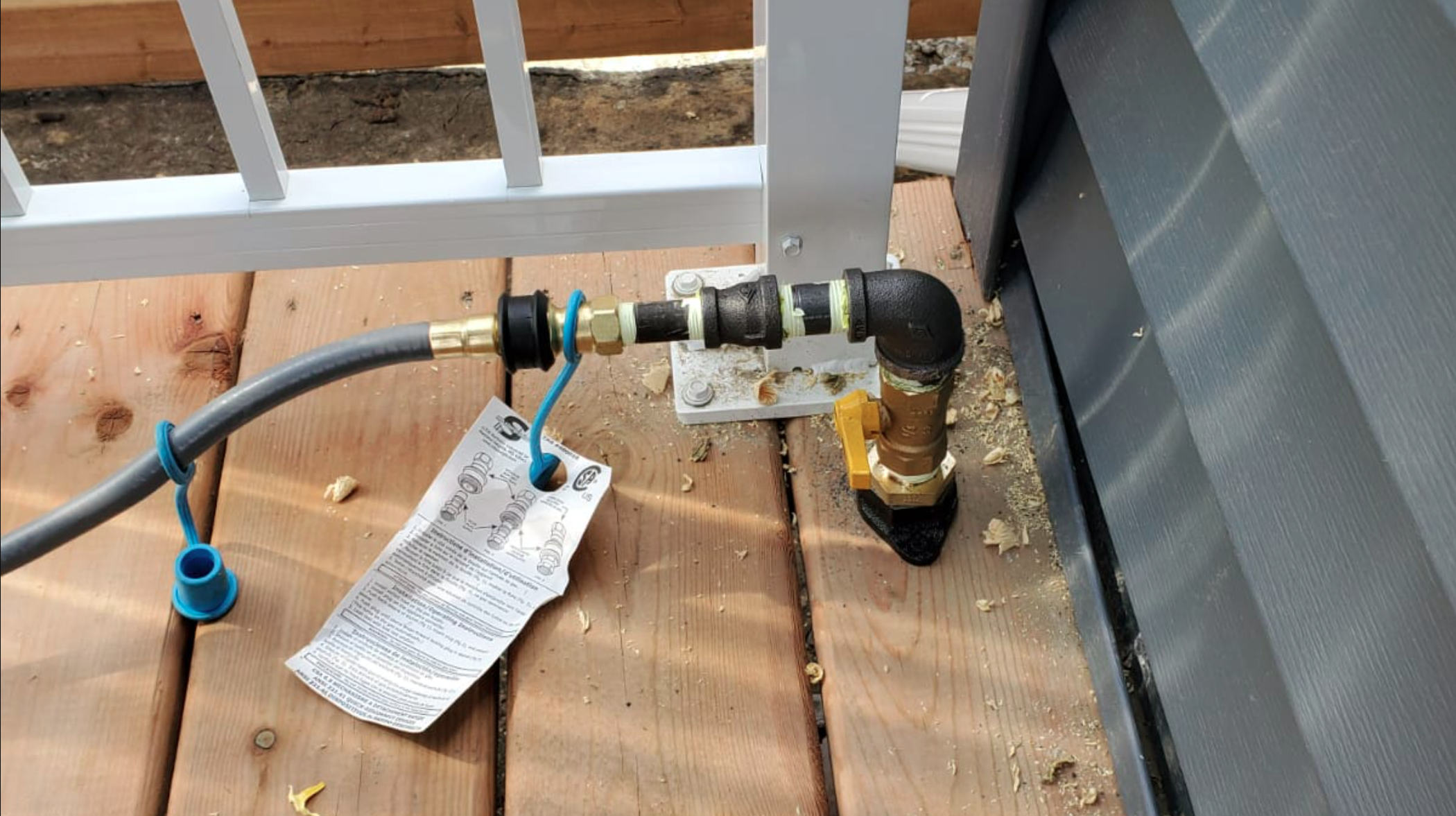 If you notice any of the following issues
Gas odor
Hissing sound from gas line
Need an emergency plumber in Edmonton ? Call Go2 Plumbing & Heating at (780) 850 8817 and enlist the help of a qualified plumbing expert.
Gas Line Repair and Replacement: Go2 Plumbing At Your Service
At times you have to face a damaged or leaking gas line. And what's most irritating is that the issue occurs more than an inconvenience. Gas Line Repair and replacement are highly crucial to prevent any damaged or leaking gas line. And Go2 plumbing is a plumbing company that offers affordable, transparent, and quick gas line repairing service. You must note that broken/damaged gas pipes can be a threat that subjects individuals to natural gas and to make the situation worse, it can cause an extremely dangerous fire hazard. If your home has a gas leak, you can call Go2 Plumbing as soon as possible.
The expert team of plumbers will pay a visit to your home, examine the problem in the gas line and offer you a lasting solution for it. Here are some signs of a gas leak, and if you enquire about any of these signs, you need to call Go2 plumbing. Natural gas has no odor, but usually, a rotten egg smell is the signal of gas leaks. Suppose you feel the house has a gas leak, immediately turn off your home's gas valves, open doors, and windows, and do not use any gas appliances or electrical devices at this moment. The cautious option to stick around a gas leak is to stay away from the gas pipeline and call an expert to handle the situation professionally.
Regular inspection of your gas pipelines is the best way to prevent gas leaks from becoming an accident. It is very crucial to get the gas line repaired and replaced because as pipes age, they can wear down and develop leaks (especially the underground gas pipes). Once you call Go2 Plumbing you call peace of mind! The plumbers under our company are ever ready to come to your home, inspect the gas pipes, and help you decide whether the pipes need maintenance or replacement to reinforce 100% safety.
Our Gas Line Repair and Replacement Services in Edmonton
Gas range hookups
Barbecue gas line installation
Fireplace gas line installation
Gas dryer hookups
Leak detection
Gas line repair
New gas line installations
Call us at 780-850-8817 or contact us online. We are available 24/7 for your plumbing emergencies.