Drain Cleaning in Edmonton
Are you experiencing any type of clogged drain or slower than usual draining in the Edmonton and surrounding areas (Sherwood Park, Spruce Grove, Leduc, Beaumont, Fort Saskatchewan, Stony Plain and St. Albert)? If so, you're in the right spot! Go 2 Plumbing and Heating is your best choice for professional and reliable drain cleaning solutions. Whether you have a clogged kitchen sink, clogged bathroom sink, clogged toilet, clogged bathtub drain, clogged shower drain, sewer backup, clogged floor drain, clogged dishwasher line or clogged laundry stand pipe, you can count on the best Edmonton plumbers to provide reliable 24 hour Emergency Plumbing and Heating service.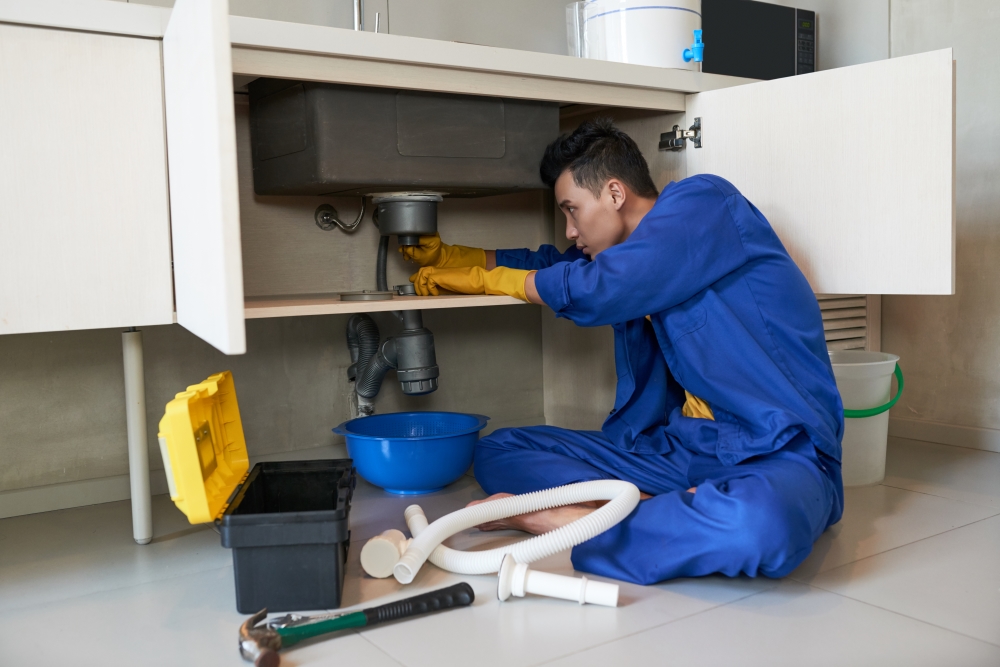 Drain Cleaning in Edmonton: Effective Cleaning Services At Your Service
Drain cleaning is one of the most crucial services as a blocked drain might result in a home's interior damage. At Go2 plumbing and Heating, a team of capable and experienced technicians is hired. These technicians can very well perform sewer drain cleaning services in Edmonton. Customer satisfaction is the prime motive of the plumbing company. The drain cleaners here use only high-quality tools and products to rid drains of debris and to improve their operability. Apart from the high-quality tools, Go2 plumbing use many effective and safe techniques to clean sewer drains and remove blockages. Some of the most cost-effective drain cleaning techniques used by the company are high-pressure flushing, vacuum cleaning, etc.  Hence, if you want to remove solids or liquids that obstruct your drain pipes, you can give a call to Go2 plumbing. The best part of Go2 plumbing is that it offers all-natural bacteria and enzyme cleaning products. This product is highly capable of eliminating plumbing and septic systems of debris. The drain cleaners under Go2 plumbing promise to provide safe, effective, environmentally friendly services.
Go2 Plumbing and Heating investigate your sewer system thereby offering quick cleaning services. Once you opt for our sewer cleaning service, you need to be ensured that all your sewers are clean and protected against blockages. The professional team under Go2 Plumbing very well knows to perform sewage cleaning tasks that support the functioning of your building. Some of the benefits of opting for Go2 Plumbing are as follows: You can save costly sewage replacements. You can keep the drainage system working. Moreover, the sewer cleaning services promote environmental background, health, and well-being. You can give a call to Go2 Plumbing for sewer drain cleaning services in residential, commercial, rural as well as urban locations. All in all, we are reliable and affordable drain cleaners unclogging your kitchen, bathroom, kitchen sewage systems.
Are you experiencing any of the following plumbing issues at your residential or commercial properties in Edmonton?
Clogged kitchen sink
Clogged bathroom sink
Clogged toilet
Clogged bathtub drain
Clogged shower drain
Sewer backup
Clogged floor drain
Clogged dishwasher line
Clogged laundry stand pipe
Need an Emergency Drain Cleaning in Edmonton ? Call Go2 Plumbing & Heating at (780) 850 8817 and enlist the help of a qualified plumbing expert.
Drain Cleaning Services in Edmonton
Augering drain lines
Pipe inspection camera and locate
Call us at 780-850-8817 or contact us online. We are available 24/7 for your plumbing emergencies.