Emergency Plumbing Services
24/7 Emergency Plumbers Handling Your Most Pressing Problems
Plumbing emergencies are among the most stressful situations that a homeowner can face, which is why the team at Go2 Plumbing & Heating is ready to help, no matter what time of day you need us. Our Edmonton emergency plumbers offer fast, efficient solutions at prices you can afford, and have helped many customers just like you throughout Edmonton and surrounding areas.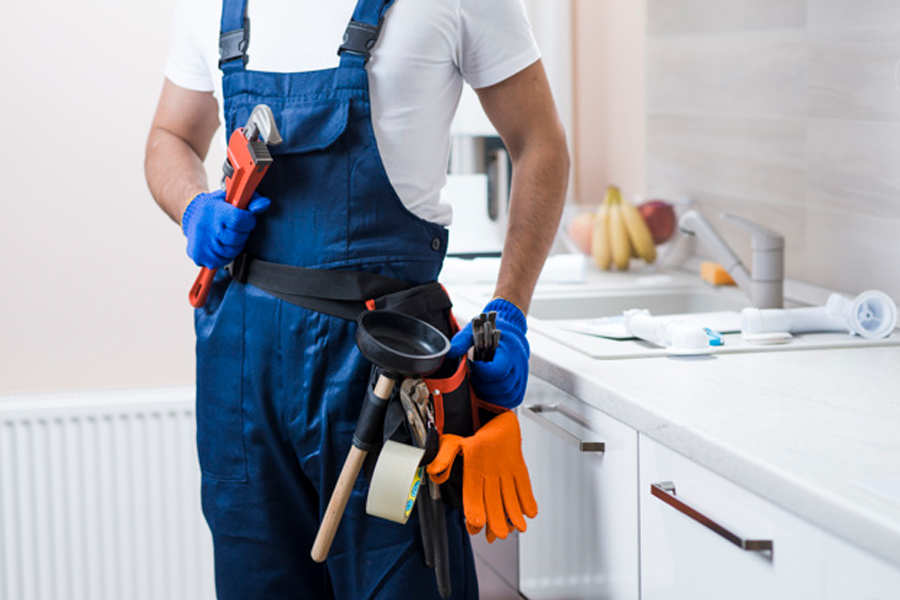 Do You Have a Burst Pipe?
Burst pipes are an incredibly common plumbing emergency because it's easy for clogs to form over time inside your piping system. As you use your drains and flush your toilets, grease, hair, food, and other debris can easily build up, causing pressure to mount inside your pipe and, eventually, to cause the pipe to burst.
Burst pipes are easy to identify due to the gushing water that escapes and can quickly spread across whole floors of your home, which is why it's necessary to call for a qualified emergency plumber as soon as it happens.
Need an emergency plumber in Edmonton ? Call Go2 Plumbing & Heating at (780) 850 8817 and enlist the help of a qualified plumbing expert.
We'll Solve Your Slab Leak Issue
Slab leaks are serious plumbing emergencies which require immediate attention. The slab beneath your home acts as a critical portion of your foundation, and if water is allowed to continue to flow beneath it due to a leak your slab may shift, causing thousands of dollars in damage. That's why it's essential that you contact us for fast location and repair services as soon as you can.
At Go2 Plumbing & Heating we work efficiently without compromising quality, put your needs and satisfaction above all else, and are qualified and professional experts who give our all in every job.
Here's why you should choose us to solve your next plumbing emergency:
Always there when you need us: Contact us any time and receive superior service and fast, reliable results.
Know your costs upfront: We provide quotes for service before we begin working, so you can make an informed choice and know what to expect. There are never any surprises when you work with us.
Receive customized options: Not every plumbing problem can (or should) be resolved the same way. We know that different customers have different needs. We're happy to tailor our service plans to suit your needs and budget.
When you need emergency plumbing services in Edmonton and surrounding areas (Sherwood Park, Spruce Grove, Leduc, Beaumont, Fort Saskatchewan, Stony Plain and St. Albert)., get in touch with our team of skilled technicians.
Hire Your Top Emergency Plumbing Services: Go2 plumbing
Go2 plumbing offer its customers the most convenient and affordable plumbing services 24*7. As you know, plumbing problems can occur at any time such as at midnight, during a journey, or even during a gathering. That's the exact time when you might need to call a local Plumbing emergency plumber. Go2 plumbing take care of all your plumbing needs. The company comprises experts who are available to tackle each client's plumbing emergency needs around the clock. The plumbing service will help to save your home from any further destruction. Our company comes on time for all sorts of emergency plumbing services. No matter when the disaster strikes, you can always call Go2 Plumbing' local team. The experts under Go2 plumbing instantly fix the plumbing repairs according to the customer's demands. Our emergency plumbing services can lead to protection against any further damage to your home.
Go2 plumbing offer thorough assessments and up-front pricing. Once our team reaches the on-site, experts diagnose issues swiftly and act immediately to fix the same. The plumbers here are highly trained and expert. So, we carry fully-equipped plumbing fixing services. The company offers to inspect and repair all common disasters, which include burst pipes, severe drain clogs, backups, flooding, etc. Customers who look for quality plumbing services, can for sure opt, Go2 plumbing, as the company is ever ready to help their needs when they need it the most. At Go2 Plumbing, customer satisfaction is the highest priority. And so, the company promises to create prevailing relationships with every valued client. Peace of mind is guaranteed as a part of our plumbing services. Moreover, all of our plumbers under Go2 plumbing undergo background checks and drug screenings so that 100% safe service is offered to the clients. All in all, Go2 Plumbing serve 24*7 for design, repair, and installation of plumbing systems. All the emergency plumbing services here are carried forward according to industry standards.
Call us at 780-850-8817 or contact us online. We are available 24/7 for your plumbing emergencies.