Furnace Repair in Edmonton

Edmonton winters are long and cold! Don't risk the chance of not having the best plumbing and heating company in Edmonton on your speed dial for when you'll need it most. The chance of furnace breakdown in Edmonton during the extreme cold winters is quite high and can happen during any time of day. Go 2 Plumbing and Heating offers the most reliable 24-hour emergency plumbing and heating service in Edmonton and surrounding areas (Sherwood Park, Spruce Grove, Leduc, Beaumont, Fort Saskatchewan, Stony Plain and St. Albert).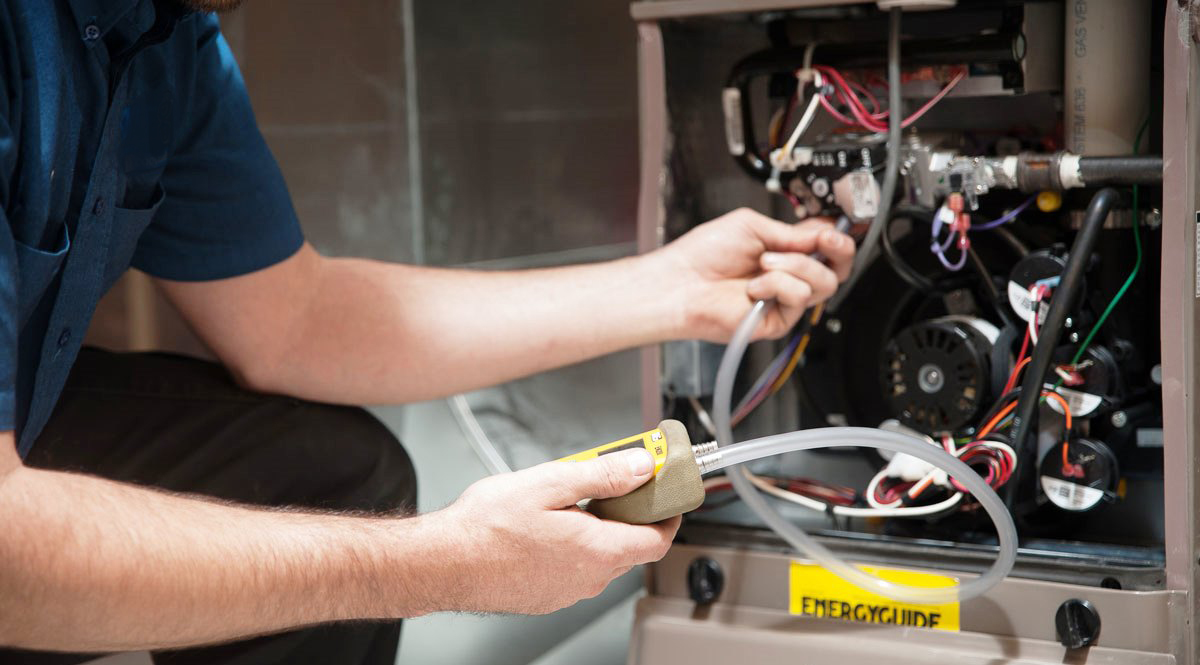 Need an emergency plumber in Edmonton ? Call Go2 Plumbing & Heating at (780) 850 8817 and enlist the help of a qualified plumbing expert.
No heat
High gas bill
Black soot from heat vents
Annual furnace maintenance
After long years of service in Edmonton's snowy weather, your furnace may have worn out due to aging. It is not as hot or cold as it used to be in its first few years. Chances are it needs coolant replacement or has a leakage problem. Maybe the fan, belts, or other instruments fail to operate due to age. This leads to the repair or replacement of the furnace. Unfortunately, the furnace is an important element of the house in Edmonton during winters and in summers because of cool nights. Whether it is repair or replacement, both options are expensive. Thus the decision of replacing or repairing depends upon the homeowner. Sometimes, the final bill of and replacing parts is more than the price of brand new equipment. You rely on the system for years and a one-time investment gives you pleasant days and nights for years. So, to avoid sudden damage, regular maintenance is also important.
Go2 Plumbing and Heating provides Furnace Repairs and Replacements in Edmonton on a decent budget. If you're experiencing problems like no heat, high gas bill, black soot from vents, or require annual furnace maintenance, you can contact Go2 Plumbing and Heating service at any time and get a hassle solution within a day. They understand that such problems can occur at any point of day or night, so they provide 24/7 service to ensure that none of the locals in Edmonton suffer due to furnace damage. They also provide services in surrounding areas like Sherwood Park, Spruce Grove, Leduc, Beaumont, Fort Saskatchewan, Stony Plain, and St. Albert. The chance of furnace damage during extreme cold in Edmonton is quite normal. So, they are prepared with all tools and equipment to provide immediate service to the people of Edmonton. They provide services like Blower motor replacement, clogged intake or exhaust cleaning, flame sensor replacement or cleaning, inducer motor replacement, igniter replacement, high limits, circuit board replacement, pressure switch replacement, furnace tune-up, furnace upgrade to high efficiency, and clearing condensate line.
Blower motor replacement
Inducer motor replacement
Igniter replacement
Flame sensor replacement or cleaning
High limits
Circuit board replacement
Pressure switch replacement
Furnace tune-up
Furnace upgrade to high efficiency
Clearing condensate line
Clogged intake or exhaust cleaning
Call us at 780-850-8817 or contact us online. We are available 24/7 for your plumbing emergencies.