Garage Heater Repair And Installation In Stony Plain
If you are in search of installing a new garage heater or repairing the old one, then look to the qualified experts at Go2 Plumbers. Our technicians can repair or install any brand of garage heater in a hassle-free manner. Go2 Plumbers is popularly known for its high quality and affordable products; we have also helped millions of homeowners achieve reliable home comfort.
Go2 Plumbers is proudly serving the Stony Plain area for all your garage heating needs. We offer various types of heating, garage heater, and general plumbing services to offer you comfort. We have been repairing and repairing garage heaters since years  and so we promise to provide the highest level of 24*7* quality services. We very well understand the importance of customer service, great value, and high-quality workmanship. Hence, you can surely opt us for any type of garage heater care.
Experts at Go2 Plumbing and Heating recommend, install as well as repair major manufacturing garage heater brands. With our service, you can stay comfortable all-around the cloud when working in your garage, workspace, or workshop. Moreover, you can increase the usability of your garage with a well-functioning garage heater.
Also, the garage repair technicians here carry the latest tools and equipment with them. So, they can identify the exact problem as soon as possible. And once the cause of the problem is detected, our experts avail you with the most honest recommendations about garage heater repairs.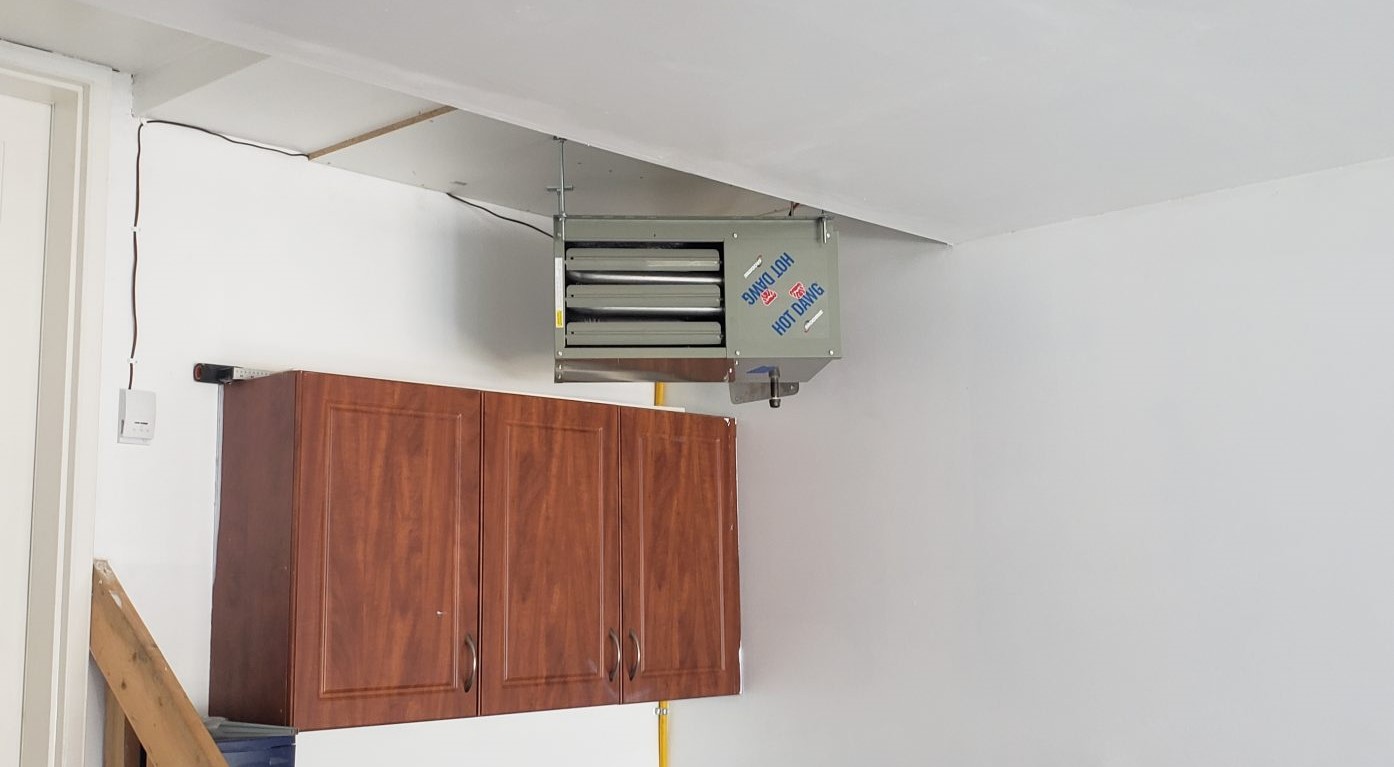 Emergency Garage Repair and Install Service
When winter arrives in Stony Plain all outdoor projects might be remitted. But, here at Go2 Plumbers, it doesn't have to be that way though. Whether you are working on your car, woodworking, or any other project, the heating experts at Go2 Plumbers can make it all possible. When you choose us for garage heater care, you can keep working all year round.
Need an emergency plumber in Edmonton ? Call Go2 Plumbing & Heating at (780) 850 8817 and enlist the help of a qualified plumbing expert.
Affordable Garage Heating for Homes and Businesses
Go2 Plumbers has over years of experience in heating and cooling the Stony Plain area. We are a family-owned and steered business specialized in the installation, repair, and design of Garage Heaters for residential and commercial customers. Our garage heater repair specialists are certified heating technicians well trained to help you with obstructive maintenance, repairs, replacement systems, and installation.
One-Stop Solution for All Your Garage Heater Repair Needs
All in all, Go2 Plumbers' garage heater experts can handle all kinds of garage heater problems irrespective of the type or brand. Owing to our well-trained and professional technicians, we pride ourselves on our product knowledge.
Call us at 780-850-8817 or contact us online. We are available 24/7 for your plumbing emergencies.